Care for Community Intiative
As a rural electric cooperative, it's in our DNA to take care of our neighbors.  Our new Care for Community Initiative will bring employee groups together and support volunteer work in our communities.
Coming soon... help us support Toys for Tots!  Starting mid-November 2023.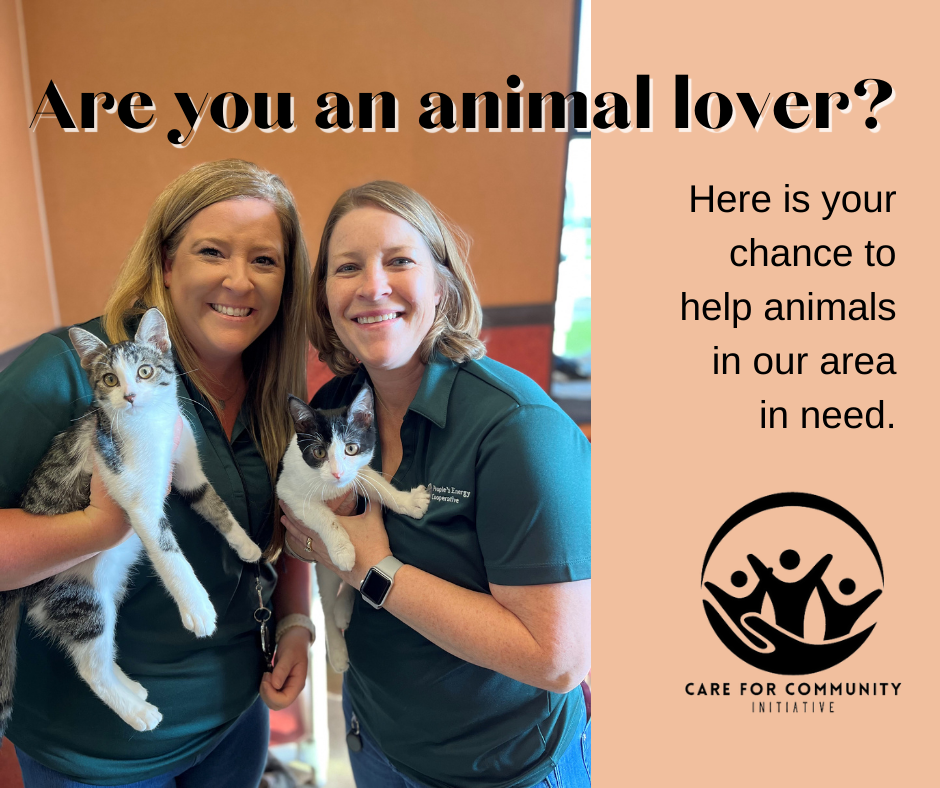 Paws and Claws Human Society is a respected resource for those interested in helping pets in need in SE Minnesota.  Currently, they have 99 cats on site with only 80 cat kennels and 64 dogs on site with only 40 dog kennels.  Join us in supporting the important work that they do for our furry friends.  They are collecting everything from food to toys to pet supplies.  Monetary donations are also welcome to support the General Fund, Spay & Neuter Fund, Angel Fund, and Emergency Care Fund.
Donations will be accepted through November 10, 2023.
Care for Community Initiatives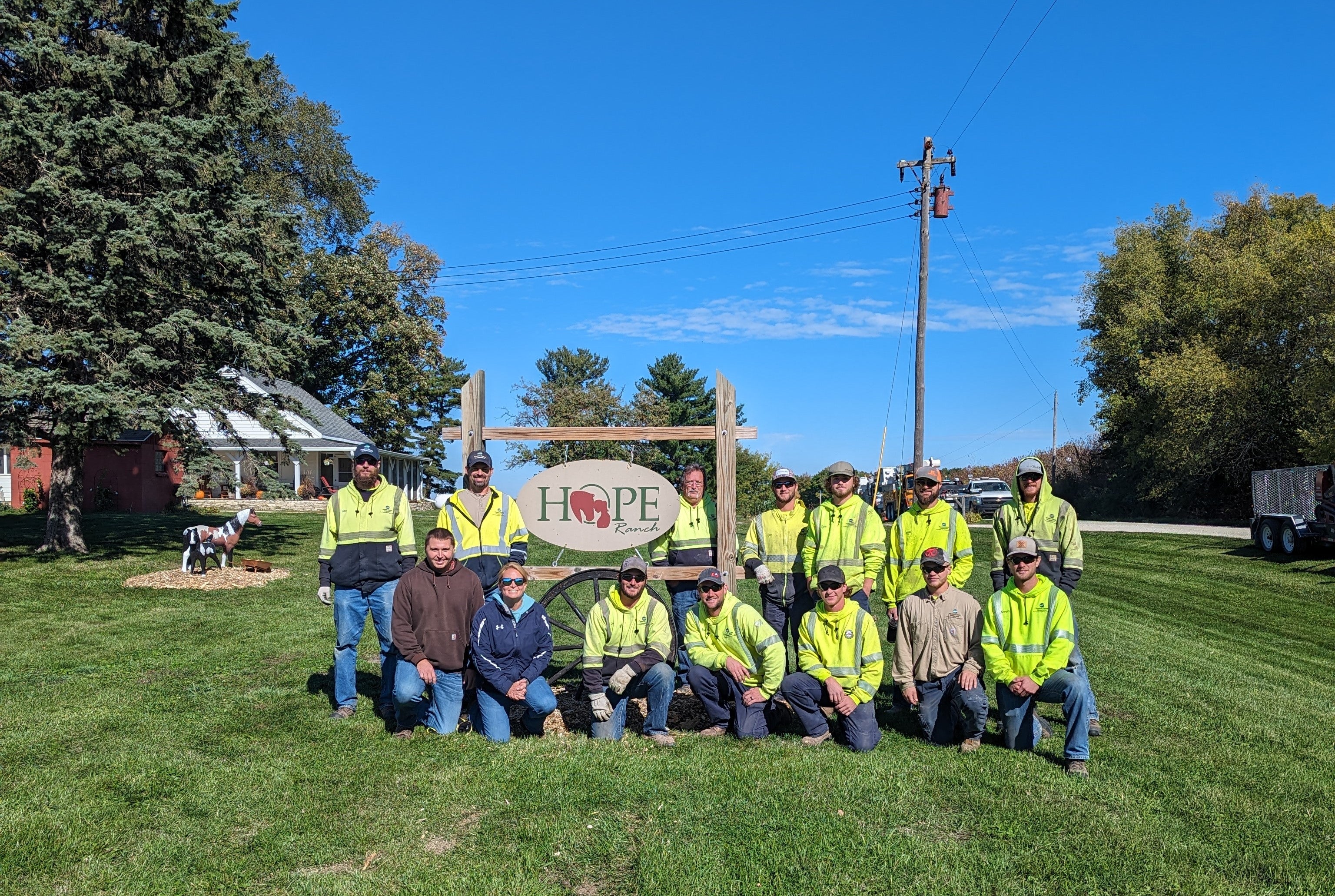 Our first employee volunteer event brought us to H.O.P.E. Ranch located west of Chatfield.  H.O.P.E. Ranch is a mental health organization which utilizes horses and the outdoors to help people through their mental health journey.  They have a small group of volunteers that help manage the property.  Although there was much work that could be done, our employees were able to plant twelve small tress, removed an old perimeter fence, spread mulch, and removed low-hanging vines and branches from a walking path.