News & Updates
April Newsletter
Click here to access the April Highline Newsletter. The online spot your number for April is 1474.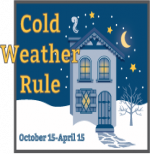 Minnesota's Cold Weather Rule
A reminder that Minnesota's Cold Weather Rule is no longer in effect. If you would like to read more, click here.
People's Community Solar array in Elgin has now been energized. If you are interested in harnessing the sun's power call (800) 214-2694 today! Click here for information and answers to frequently asked questions.

Load Control
Click on the appropriate program to view current load control information for Residential Load Control and Commercial-Industrial-Agricultural Load Control.

Operation Round Up
The next round of Operation Round Up grant applications are due by 4:00 p.m. on Tuesday, June 20, 2017, to be considered for second quarter 2017 grant money. For more details and an application, click here.
Can't find what you're looking for or have a question, contact us.