News & Updates

2017 Youth Tour Applications Are Now Available
In June, hundreds of electric co-ops across the country will send 1,600 high school students to Washington, D.C. for a chance to learn about the cooperative business model along with a full week of sightseeing. As in past years, we will be sending one student to represent People's Energy Cooperative! For more information on the program or get an application click here.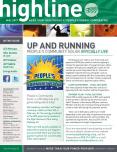 January Newsletter
Click here to access the January Highline Newsletter. The online spot your number for January is 27802.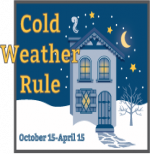 Minnesota's Cold Weather Rule
A reminder that Minnesota's Cold Weather Rule will be in effect from October 15 through April 15. Members will soon be receiving a brochure outlining their rights and responsibilities under the Rule, designed to help with high winter electric bills. If you would like to read more, click here.
Construction is almost complete at People's Community Solar array in Elgin. If you are interested in harnessing the sun's power call (800) 214-2694 today! Click here for information and answers to frequently asked questions.

Load Control
Click on the appropriate program to view current load control information for Residential Load Control and Commercial-Industrial-Agricultural Load Control.

Operation Round Up
The next round of Operation Round Up grant applications are due by 4:00 p.m. on Tuesday, March 20, 2016, to be considered for first quarter 2017 grant money. For more details and an application, click here.
Can't find what you're looking for or have a question, contact us.