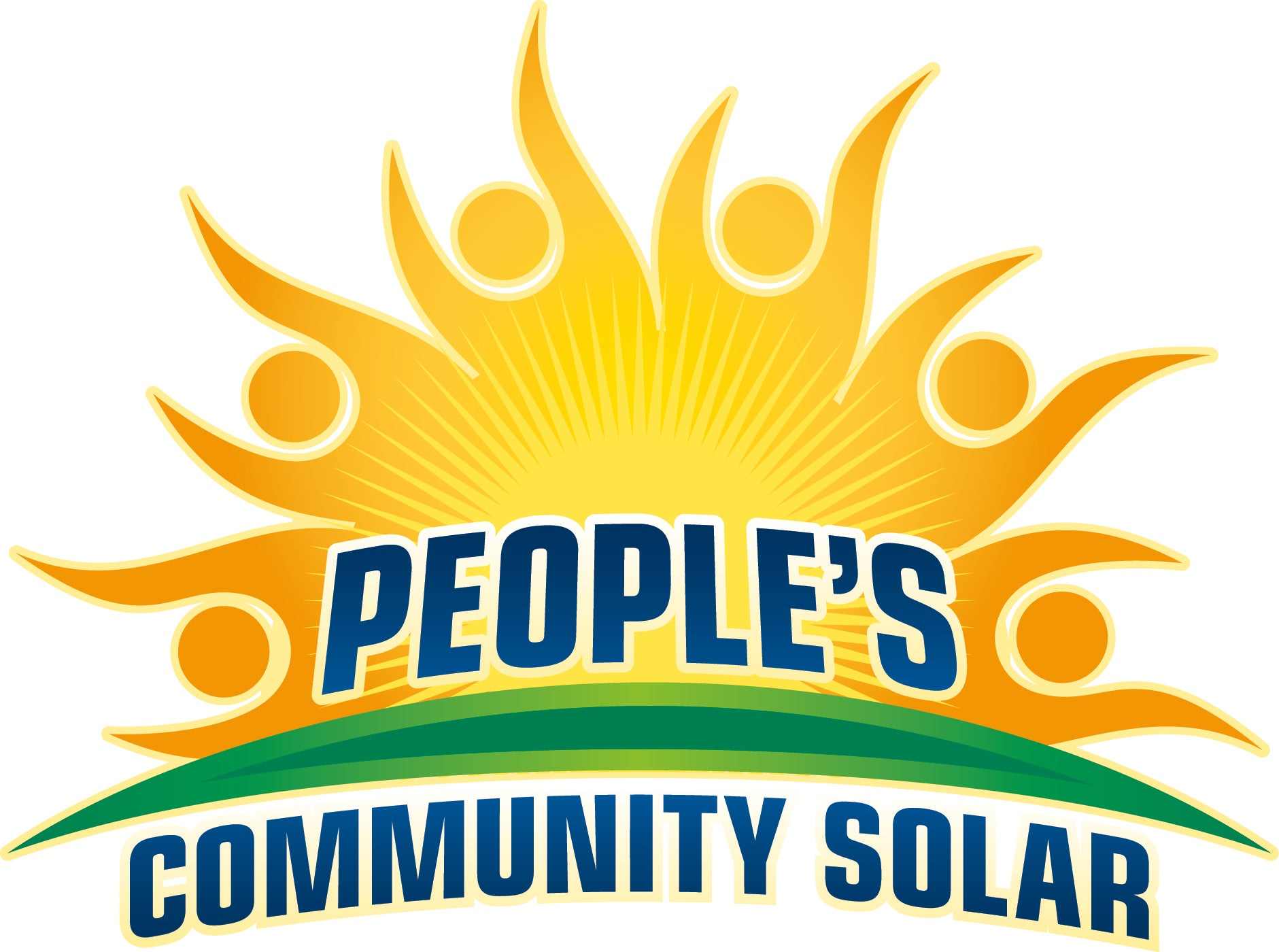 Community solar is ideal for members who want to harness the power of the sun's energy, but lack a suitable site or funds for a solar array of their own.  It's also great for those who want to hedge against future energy prices without the hassle and on-going expenses of operating, maintaining and insuring personal equipment.
The People's Community Solar array is in the Elgin Business Park along Highway 42 and consists of 820, 305-watt panels.
Subscriptions are limited and being sold on a first-come, first-served basis to active members of the Cooperative.
How much energy is the array producing?
Click here to view an overview of the solar array's production data.
How the program works
Members participate in community solar by paying a fee of $712.50 for the energy produced by one 305-watt solar panel. Each panel is anticipated to produce an average of 34 kilowatt-hours (kWhs) per month over the course of the 19-year agreement. What does that mean?  If you subscribe to 10 panels and the array averages 40 kWhs per panel for the month, you will receive a credit of 400 kWhs on your bill the following month. It's a great way to hedge against future energy prices as the energy generated will be credited on your monthly electric bill for 19 years.
To participate, members must sign an agreement and either pay the total cost to secure their subscription or be approved to participate in the 30-month payment plan.
Click here for access to an informational powerpoint.
Want More Information?
Many questions can be answered in the Frequently Asked Questions below.  If you still have questions, please call the Cooperative between the hours of 7:30 a.m. and 4:00 p.m. at (800) 214-2694.
Frequently Asked Questions
What is a community solar array?
A community solar array is an array with multiple subscribers that are connected to their electric utility's grid.  Subscribers receive a credit on their electric bill for their share of the energy produced by the array.
Why is PEC building a community solar array?
Several PEC members have expressed interest in a cooperative-owned source of renewable energy.
Who built the array?
Able Energy of River Falls, Wisconsin, was the general contractor and installer.
Who owns the community solar array?
People's Energy Cooperative owns, operates and maintains the infrastructure of the array.  Participants subscribe to the energy produced by the array according to the terms of the agreement.
Who maintains the array?
As the owner, PEC will maintain the array.
Do I have to be a PEC member to participate?
Yes, you must be an active member of PEC in order to participate.
Do I have to live near the array to participate?
No. The energy generated is distributed onto the electric grid like any other generation source and not connected directly to the participating members' homes or businesses.
If I invest in People's Community Solar, how long will I receive energy credit on my electric bill?
Until December 31, 2036.  After the agreement period ends all energy production becomes the Cooperative's.
What happens if I move outside the PEC service territory and no longer am a PEC member?
Subscriptions can be sold or given to another active PEC member.  One could gift the benefit to a family member, friend, or local charitable organization.  One could also sell the subscription to a fellow PEC member or with the sale of their house.
What size is the solar array and where is it located?
It is a 250 kilowatt (kW) array located in the Elgin Business Park along the east side of Highway 42.
How much energy will the solar array produce?
Energy production will vary from month to month and year to year based on weather conditions.
How do I participate in the People's Community Solar program?
You must sign a membership agreement and make a lump-sum payment of $712.50 per panel or be approved to participate in the payment plan.  The payment plan consists of a monthly payment of $25 per panel for 30 months.  Either payment plan will be pro-rated based on the subscription start date as all subscriptions will end December 31, 2036.
How do I receive credit for participating in the program?
Each month the total energy produced by the solar array will be divided by 820 (the total number of panels) to calculate the average kilowatt-hours (kWhs) produced per panel.  Each participating member will receive an energy credit on their bill for their share of the energy produced.  For example, if you subscribe to 10 panels and the array generates 40 kWhs per panel, 400 kWhs will be credited to your bill.  Therefore, if you consumed 500 kWhs of electricity and are credited for 400 kWhs from the array, you will only be billed for 100 kWhs.
Am I responsible for any future costs to maintain the solar array?
No. Insurance and maintenance fees are covered in the subscription price.  There are no additional costs or fees after the initial subscription.
Can I participate if I already have my own distributed generation system?
It depends on how much of your monthly energy use is already provided by your system.  The benefit you receive from People's Community Solar is in the form of a monthly kWh bill credit.  Members will need to make sure they can use the credit to offset their energy use because there is no cash payment for the energy credit.