Payment Options
Automatic Payment Plan
Join the Automatic Bill Payment program and have funds automatically deducted from your checking, savings or credit card account each month. No more writing checks, paying postage or mailing your electric bill. It's all taken care of, and there's never a late payment!
Program details:
Your electric bill deducts from your bank account or credit card (MasterCard, VISA or Discover) automatically.
Payments will be deducted on the due date, as stated on your bill. If this date falls on a weekend or holiday, the deduction will take place the following business day.
You will continue to receive your monthly electric bill(s), electronically or by mail. Your bank or credit card statement will also reflect your payment.
Sign-up through our automated phone payment system by calling 855-730-8709 or online through SmartHub.
How to sign-up for Auto-Pay on SmartHub
How to sign-up for Auto-Pay through Pay-By-Phone
Budget Billing
Budget Billing gives residential members more certainty about the amount of their electric bill each month because it is the same for at least six months. In low usage months, members will pay more than their actual bill. Likewise, when usage is high, the budget bill amount will be lower than the actual bill.
To determine a budget billing amount, we take the average of the previous 12 months of consumption history. The budget billing payment is reviewed and adjusted twice a year to avoid significant overpayment or underpayment.
To qualify for the Budget Billing Program, members must have been a member of People's Energy Cooperative for at least one year, lived in the same location for one year, have an account(s) in good standing with the Cooperative, and have a zero balance upon enrollment. Click here to enroll in our Budget Billing program.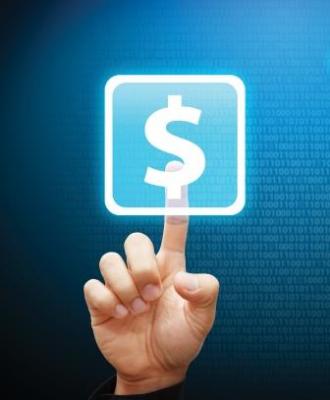 Pay Online
With SmartHub, you may pay your bill online using a bank account or credit card. To make a one-time payment, click here. To access more detailed account information and pay your bill, click here.
Pay in Person
You can make payments at the Cooperative's headquarters in Oronoco Monday - Friday from 7:30 a.m. to 4 p.m.
Payment Drop Box
A payment drop box is located near the flag pole of the headquarters in Oronoco for your convenience. Payments placed in the drop box will be posted by the next business day.
Pay by Mail
If you pay your bill by mail, we suggest mailing your payment at least five (5) business days before your due date to ensure your payment is posted by the due date. Payments by mail should include the account number(s) and be sent to PO Box 402333, Des Moines, IA 50940-0333 or the envelope provided.
Pay by Phone
Call 855-730-8709 to pay your bill by phone 24-hours a day with a major credit card (MasterCard, VISA or Discover) or by providing your checking or savings account information. A Spanish option is available. Our secure pay by phone system also allows you to check your account balance and enroll in autopay.
Utilize Your Bank's Bill Pay System
Bank payment is an excellent option, but please keep in mind that most online bill payments can take up to five (5) days to process.